07 Feb 2021
Artist Dawn Ng's sprawling installation, Perfect Stranger, is not to be missed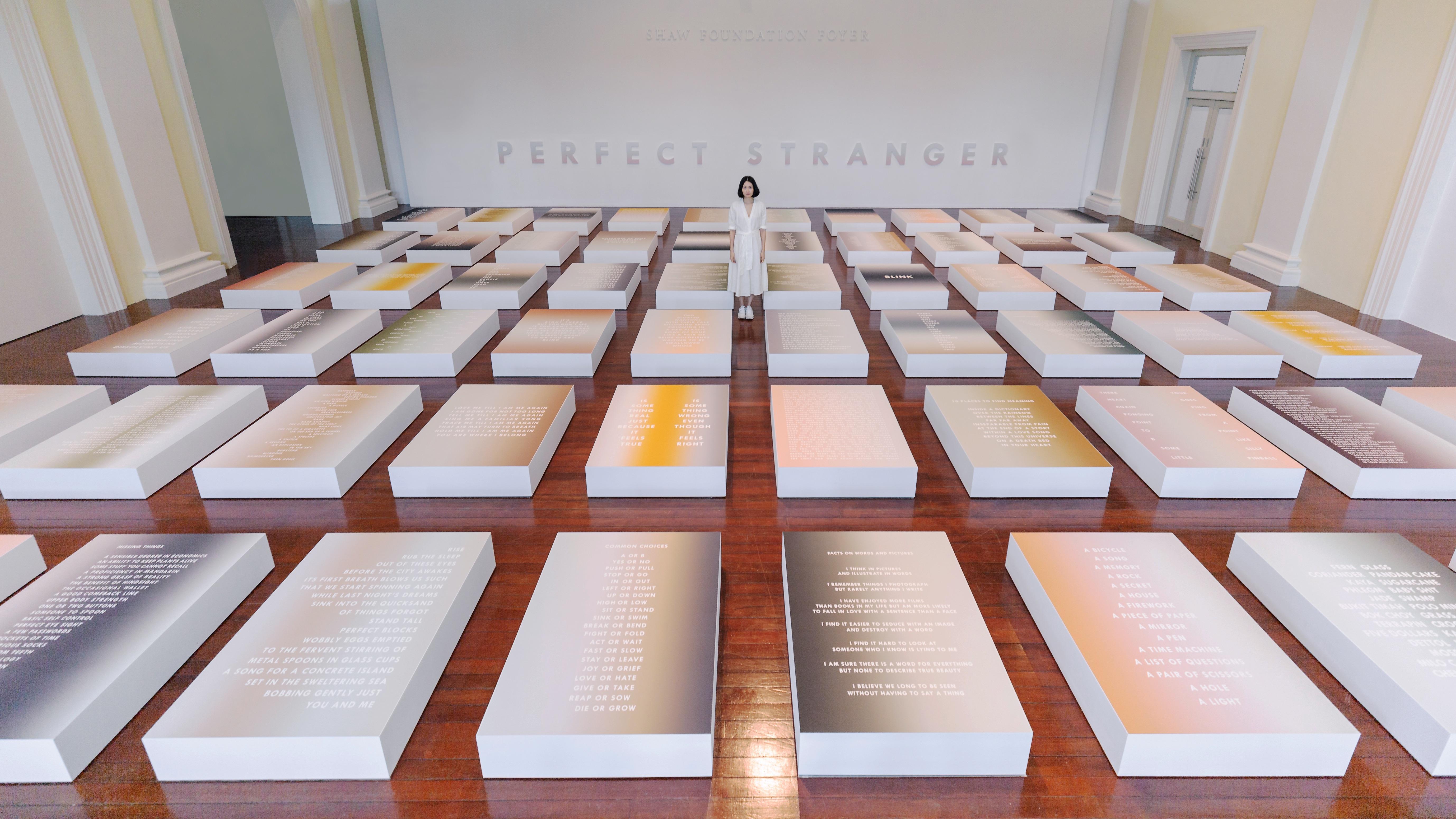 WORDS BY MITCHELL OAKLEY SMITH

When Israeli psychologist—and then Singapore resident—Zehavit Efrati first encountered the artist Dawn Ng at a lecture she gave at the Singapore Art Museum six years ago, she was struck by Ng's ability to "catch words" to describe her ideas, emotions and thoughts. And though they wouldn't personally connect for another two years, in 2016, they haven't stopped talking since. Ng's epic installation piece, 'Perfect stranger', is the collective output of the pair's exchange of words, ideas, pictures, poems, jokes, questions and answers, which occurred both in person and over email during that same year.

"Back then, we didn't have the mere idea that at the beginning of the new decade that we would live our lives social distancing, wearing masks and counting our guests," reflects Efrati. "In a way, Dawn's idea to exchange questions and answers via daily emails can hold today the opportunity and hope to maintain close and authentic relationships from a distance… we might feel as if the world has become narrow or shrunk [but] nevertheless, if we can hold the hope that we are able to contact truly and deeply from a distance, then we know that eventually we will be just fine."
Originally shown at the Chan + Hori Contemporary gallery in 2018, 'Perfect Stranger' is made up of a vast sea of paper washed in a gradient of words and colour. Given the vast change in the way we live post-2020, its new display at the Asian Civilisations Museum (ACM) acts as a narrative time capsule, with visitors invited to weave between the sculptures and explore for themselves the artist's world and, in turn, reflect on their own sense of time, sense and self in our brave new world.

The museum has staged Ng's work—for the first time since its original display—in its most fulsome and originally conceived format as part of a multi-exhibition series that aims to spotlight the people behind the institution through personal stories. Key to the project is Faith Beauty Love Hope – Our Stories, Your ACM, a special exhibition revealing the lesser-known human side of the museum through the perspectives of staff, tenants, partners, artists and collectors. As museum director Kennie Ting explains, "2020 was a really challenging year for all of us, at the global level because of the pandemic, but also at the personal level as we struggled, alongside our family, significant others, friends and colleagues, to make sense of things, to cope with grief and frustration, and to change. This exhibition represents what we all need most right now: faith that it will be better, beauty to nourish the soul, love to heal the heart, and hope to light our way."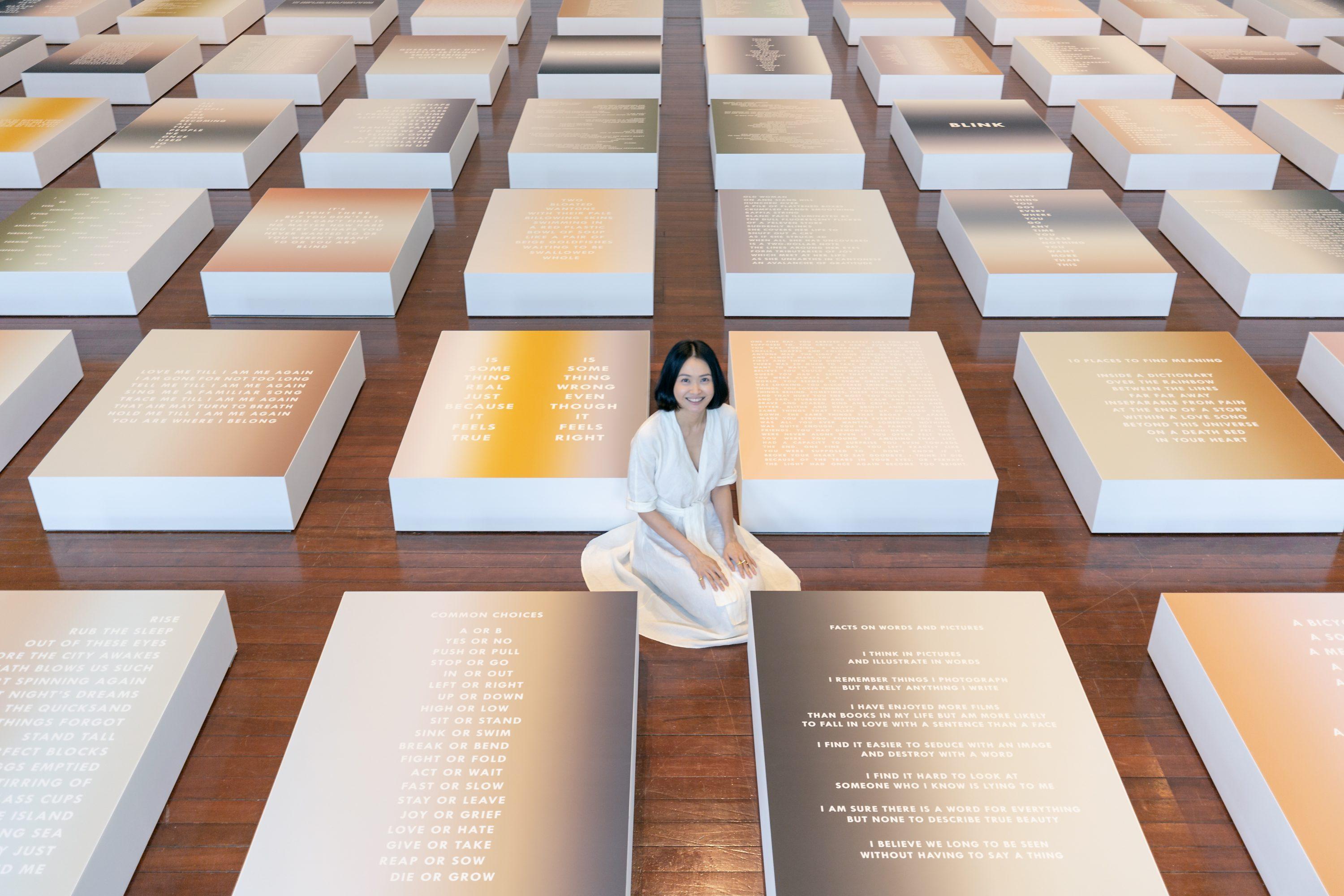 Alongside thINK: Chinese Calligraphy, Connoisseurship, and Collecting, 'Perfect Stranger' confronts existential issues and mortality of life—subjects that guest curator Bernard Tan concedes he has grappled with over our strange past 12 months.

Now based abroad, Efrati wasn't sure she would be able to reconnect to the deep feelings she had for the project in what was her former home. "But today," she says, "from a distance of oceans and continents, without knowing whether I can actually visit the exhibition, I know. I can forget about the words, as the ideas and feelings are rooted deeply in my memory, thoughts and heart. I hope these words will move something in your inner world, and even as you later forget them, that the feelings will continue to live inside you. Even from a distance."

Link to the original article.