06 Feb 2020
Singaporean Visual Artist Dawn Ng Explores the Concept of Time and Space in Her Latest Work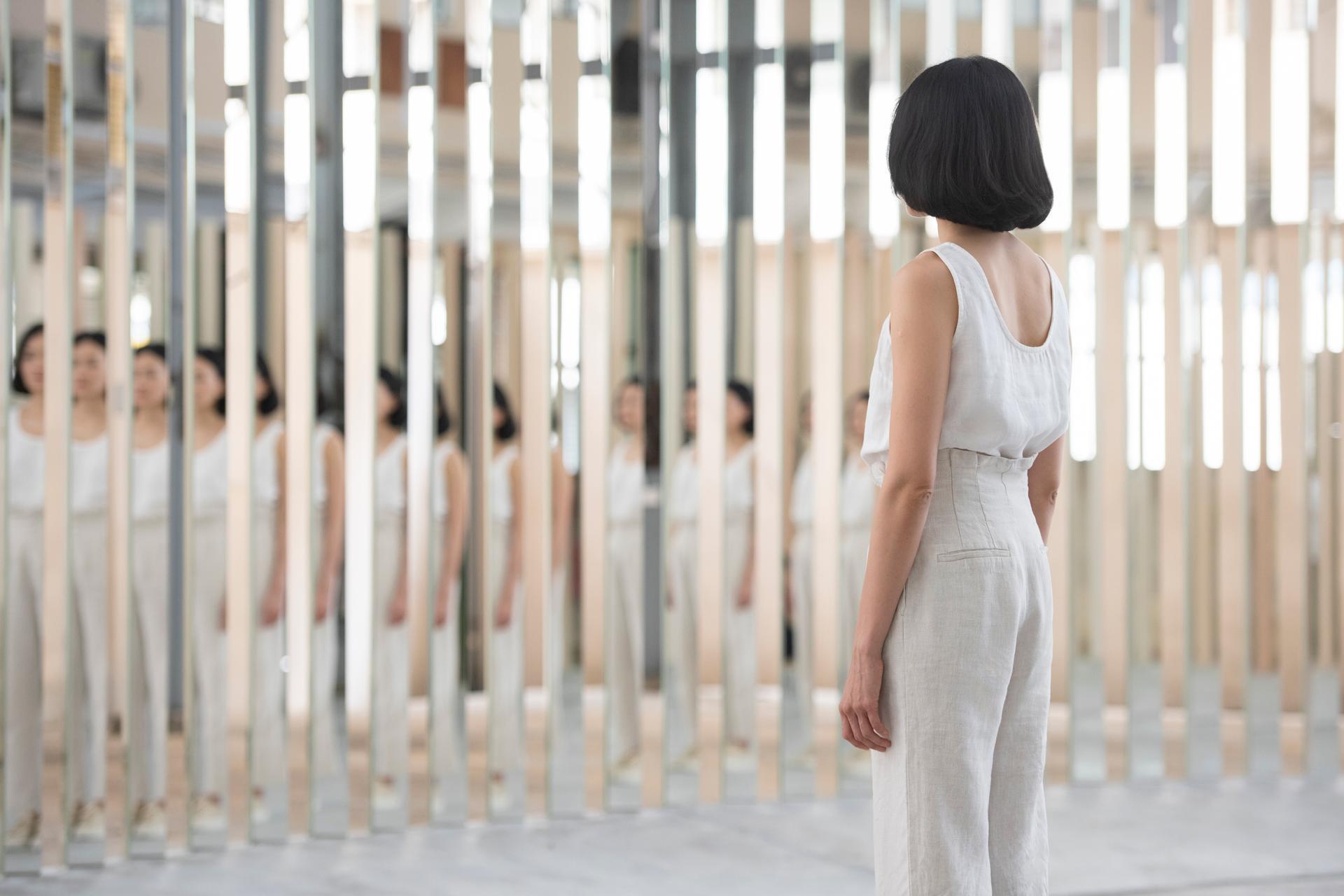 Text by: Hashirin Nuri Hashimi
From her Walter the Rabbit (2010) series of guerrilla installations around Singapore to her performance piece 11 at the Telok Ayer Arts Club last year, Dawn Ng is no stranger to presenting her art outside of the traditional "white cube" gallery space.
This month, the Singaporean visual artist presents her latest work, Merry Go Round, on the ground floor of 2 Cavan Road. The site-specific installation takes inspiration from the history and architecture of the conserved building, which has been transformed by the Singapore Arts Club for a six-month art takeover with the experiential show, Twenty Twenty.
Merry Go Round follows Ng's current fascination with "holding time in an ephemeral form". One of these forms includes ice, which is evident when you scroll through her Instagram feed. "I've been freezing large blocks of pigment in the last two years and documenting their disintegration."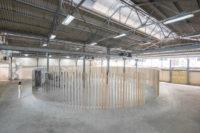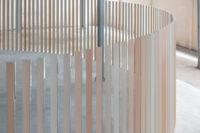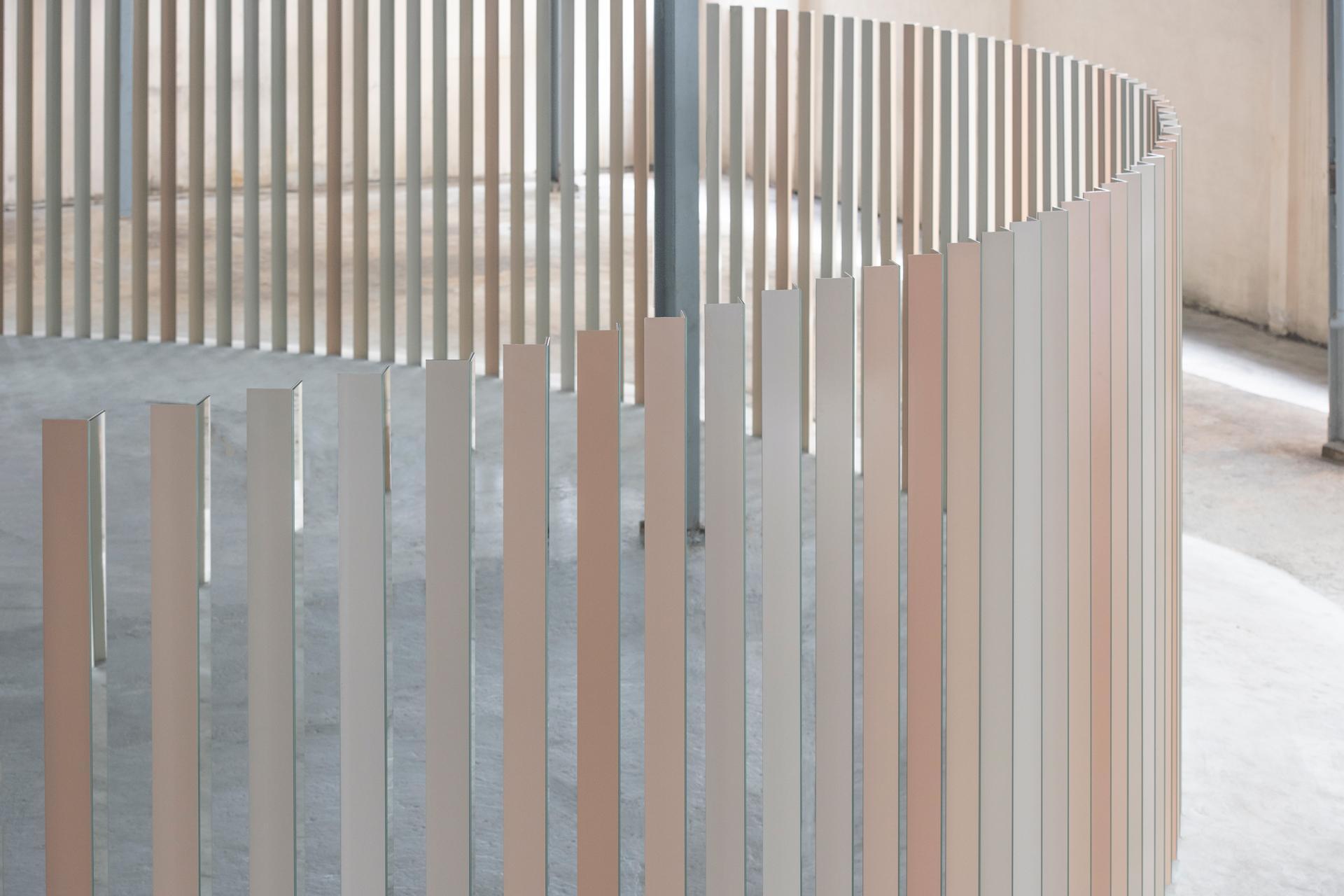 She tells us about the space at 2 Cavan Road and her monumental installation.
What is it about presenting art outside the gallery space that excites you?
The uniqueness of each environment gives the work something to creatively wrestle and negotiate with. The sheer scale of the space [at 2 Cavan Road] is such a thrilling canvas.
How did the history and architecture of 2 Cavan Road inspire your installation Merry Go Round?
Spanning nearly 20m in radius, Merry Go Round is a massive orbit of folding mirrors and gradient hues that soar skywards. The first time I entered the warehouse, I was struck by how time has stood still, or rather, collapsed in on itself in this colossal space. Alluding to the celestial ring of light encircling a black hole, the installation serves as a response to how time could be condensed to a scintillating moment. Merry Go Round allows one to be confronted by facets of splintered time and self, as a sense of energy radiates both inward and outward through both reflection and refraction.
Can you share an interesting fact that you discovered about the building?
One of the most beautiful spaces is the apartment on the third floor as it used to be a residential suite for the owners. The terrazzo and tiling are from another time.