22 Sep 2017
Rehearsals for the Final farewell Dawn Ng in Conversation with Michael Lee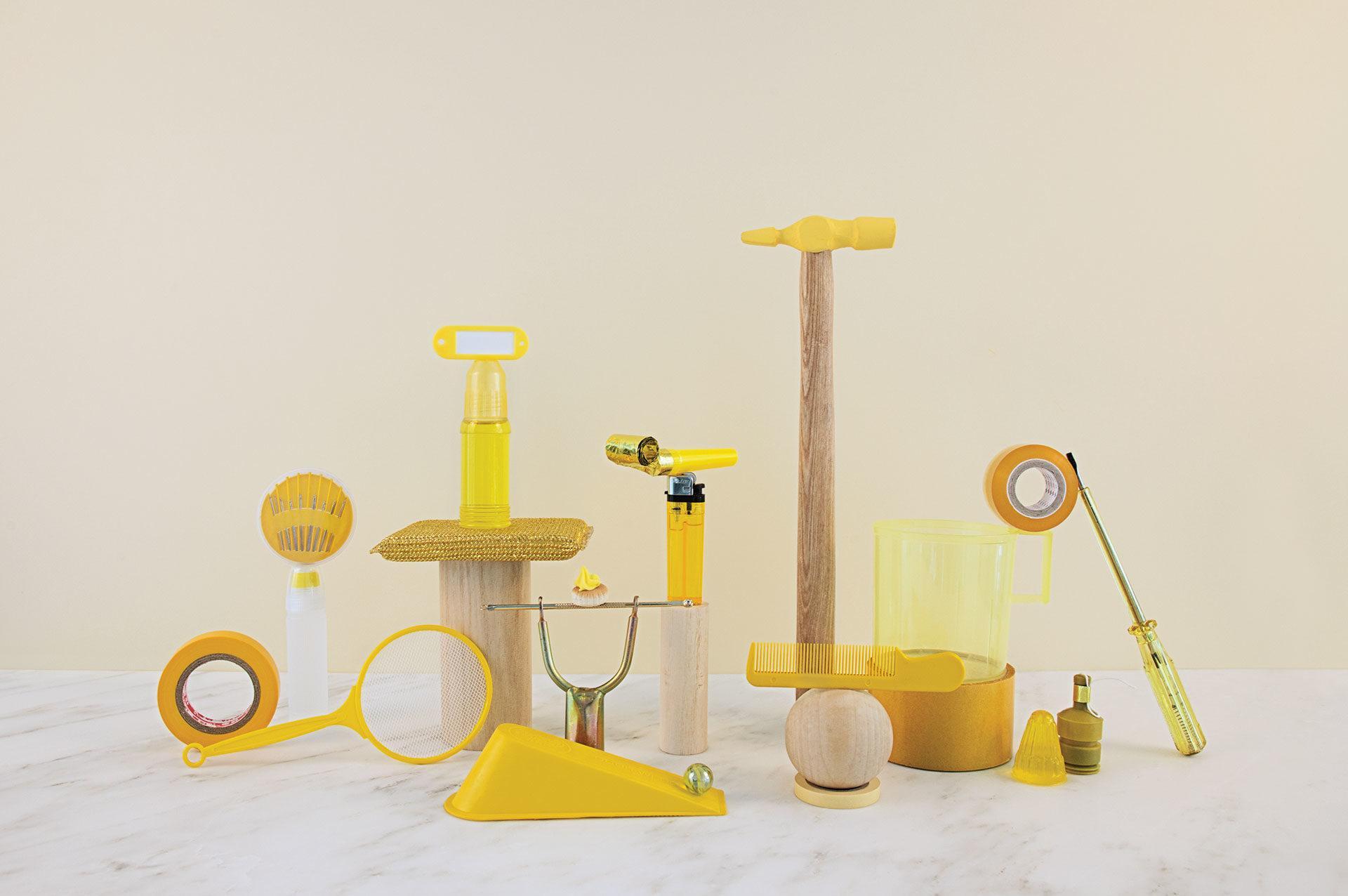 WORDS BY: MICHAEL LEE
A RELENTLESS DEFIANCE against singularity pervades Dawn Ng's formal training and aesthetic methodologies. After two years at Georgetown University in Washington D.C., Ng spent her third year of studies at the Slade School of Fine Art, University College London, before graduating with a BA in English and art (with a minor in economics) from Georgetown in 2005. In 2010, she worked as a strategic planner at the advertising firm BBH in New York, and in 2011, was the creative director of Hello Sunshine, an advertising agency and art collective she co-founded in Paris. These international experiences continue to assert their presence in her artistic practice, which straddles art, design and advertising. Her website portfolio is categorised into 'Big' and 'Small', with the majority of works in the former group being installations, photographs and sculptures, while objects, collages and illustrations are in the latter. Among her large-scale projects are Paper Plane (2009), an installation of hundreds of paper aeroplanes suspended in mid-air and gushing from a single point, and the sculptural and photographic installation series 'Walter' (2010), which involved installing a gigantic rabbit balloon in unexpected places around Singapore, reigniting discussions about guerilla art.
During our chat, I noted Dawn's concise language. Just as a poet says more with less, she is economical and careful in her use of words, yet does not mince any. While she attributes the understated humour in her work to her 'being a female artist, or woman in general', her responses here demonstrate a sense of grit in pushing through the challenges in an art world that continues to celebrate consistency over multiplicity, signature over experimentation. They also reveal a sense of realism that acknowledges aspects of the human condition without bowing to them – including the impossibility of naming, or what she refers to as 'containing the volatility and violence of sadness or joy in glass jars', and the inevitability of death.
MICHAEL LEE: How has your education in English and studio art, and your straddling of art, design and advertising contributed to who you are as an artist?
DAWN NG: It's as if three people—a storyteller, a craftsman and a documenter—sit at a round table in my head. They work well together, but each has their own agendas and pathologies.
I'll refrain from being too didactic, but the photographic series 'Everything You Ever Wanted is Right Here' (2012) is probably an example where all three came together in a way that had their independent needs met.
Do you have a research and creative routine?
Every new project is akin to approaching a stranger. For the most part, I am open—curious, more than anything. I always want to believe in the infinite possibilities of any encounter, but in the end, it takes some form of falling in love—that level of compulsion, investigation, obsession and faith—to bring a project into form.
Travel and suspension are recurrent motifs in your work. Can you share how your experiences across Singapore, Paris and New York have moulded you in your outlook about mobility and transnational movement?
The perennial act of uprooting has led me to examine the notion of home—as a place, time, utopia, fantasy, another person or oneself. I think movement is important as it lends perspective, while the act of moving on or saying goodbye throughout our lives is a constant rehearsal for the final farewell that is death.
You have shared in another interview about your attitude of just making art without expecting it to be embraced by a museum or collector. Is this something natural to you or learnt?
I have no idea. I think good work is driven out of compulsion, not led by a particular patron or audience.
'A Thing of Beauty' (2015) is a series of monochromatic photographs featuring locally sourced objects. You saw this as an anthropological study of things Singaporeans collect. What are some of the things that we obsessively collect, and what are our oversights? Is there a 'Singaporean way' of relating to physical objects?
Singaporeans tend to ascertain the value of an object by its price. It's a pragmatism that permeates our society. It is neither good nor bad. It just is. In any case, I think there is infinite beauty to be found in the most common things. We instinctively understand that when we are young, but it gets harder to apply that lens as we get older—the things that we become conditioned to see as beautiful become more elaborate, ornate or pegged to their monetary value. The objects that form the palette of 'A Thing of Beauty' were chosen for their simple elegance and curiosity of form, shape and colour. I am telling a story about the things people keep, the feelings and memories they store inside or project upon something as ordinary as a clothes peg or paper cup. I am constantly amused that even the most insignificant object can be pregnant with meaning and therefore precious.
You are upfront with your interest in nostalgia, especially in facilitating a return to childlikeness and highlighting overlooked places. Why are these important themes for you?
I think each of us is a tapestry of all the things we once possessed and felt; there is an emotional language that transcends time, geography and individual context.
Sixteen (2013) is probably the most nostalgic work to me. The installation consists of 16 wooden chests decorated in a bold spectrum of colours. These chests have been crafted to resemble treasure boxes that fit inside one another—the largest the size of an oversized, antique travel trunk, down to the smallest, which is the size of a musical box. The viewer is implicated in the telling of a story through the ritual of opening each subsequent box to find what is held inside. This story is mine as much as it is anyone else's; it is, after all, an age-old account about time, love and loss.
Your work exudes understated humour. Is that a conscious choice to steer away from a confrontational mode of engagement?
I believe humour is a warm gun. Perhaps it has something to do with me being a female artist, or woman in general. You learn how to throw the hardest blow with a sweet smile.
You employ a mix of representational modes, with some works having recognisable subject matters, while more recent works, particularly How' to Disappear into a Rainbow (2016)—an installation of pastel-coloured abstract forms and mirrors—are more open-ended. How do you work out your personal blend of figuration and abstraction in the imagery, material and form you employ to engage memory and space?
I have never stuck with one medium, format or style for the very reason that I believe each idea, story and concept informs the manner in which it comes to life, not the other way round. I personally enjoy the challenge of starting at ground zero when I embark on a new project. It is both a humbling and thrilling process to master a fresh material or navigate a new pattern of working.
Could you talk about the use of language in your work? For example, in the series of photographs with texts cut out, 'Everything You Ever Wanted Is Right Here', and Perfect Day (2014), which consists of the Chinese idiom feng he rl li (meaning 'a breezy, sunny and beautiful day') realised as a neon-light sculpture.
Words. I am obsessed with them. I wish I could place words on every feeling blooming inside me. It is comforting to be able to label the things we feel, a way of containing the volatility and violence of sadness or joy in glass jars. I think a work doesn't quite coagulate until you give it a title. Words set everything in place.
You have cited Yves Klein as a major influence. Can you share why and how so? Who are your artistic peers, and do you have a peer-appraisal system through which you and your friends critically reflect on and debate about one another's work? You have shared about 'Walter' working as both a sculptural object in that it engages in the round, and also as an urban intervention, offering something that is tongue-in-cheek and quite childlike in the middle Of the street. How do you know when something works or not?
In How to Disappear into a Rainbow, I built on critic Alastair Sooke's description of how the colours Yves Klein uses have a 'vertiginous power to suck one out from one reality to another', by creating a kaleidoscopic labyrinth in which the viewer physically slips from one pastel realm to the next.
Most of my own creative peers aren't artists. They tend to be writers, psychologists, entrepreneurs, designers and architects. I find that cross-pollination incredibly fertile. Among them is Zehavit Efrati, a child psychologist, with whom I have been working closely in the past year on a new work. She is like the sea. You can tell an ocean anything and it would always keep your secrets.
I don't know if something will work or not; every project is an experiment in itself. The goal is not exactly what comes out of it, but how much of yourself you put into it.